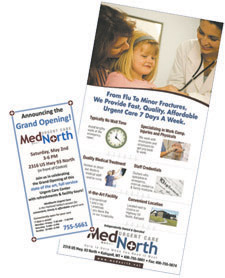 Our revolutionary Response Oriented Selling ad sales training program and selling system has helped more than 1,000 daily and weekly newspapers all over the world realize dramatic increases in print and Web ad revenue fast--even in the middle of the recession.

Our clients believe it's the fastest way to drive serious sales fast. Read more or take a look at a multitude of case studies on our "Driving Serious Ad Sales In A Recession" blog.
The course begins driving major revenue within the first three days and when used as an ongoing prospecting system, can drive hundreds of thousands of dollars in revenue in a matter of months and continue to drive sales as long as your staff continues to use the techniques (we help you with that part, too).
We even provide your staff with fully-fleshed-out high-potential strategies and presentations every week, along with a series of videos coaching them through each sale--a different category of advertiser each week.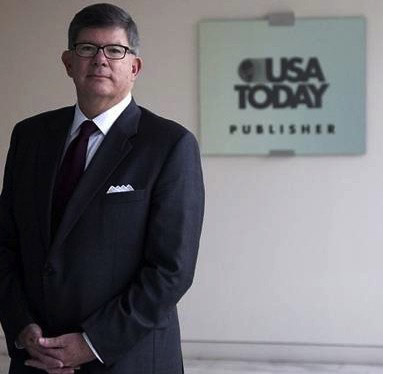 Hear USA Today publisher Dave Hunke has to say about this course. Or read what other newspapers are saying.
Hear Dave Conner, Ad Director of the 16,500 circ. daily Commercial-News explain how he brought in $200,000 in 30 days, on track for $1 million in added revenue this year from our course alone.
We helped the 137,000 circ. Tacoma News-Tribune sell more than $100,000 in their first three days and another $500,000 in the first 7 weeks after this the training.
You'll find the Response Oriented Selling course is the "missing link" that enables your ad staff to sell true value and dramatically increase ad sales along with response rates.

Available on-site or live over the Internet. Call (631) 477-2505 or email Bob McInnis directly for more information (including an online demo) today.

This course is different than our Response Oriented Selling course described above. While that course is conducted live and shares techniques that will benefit all levels of experience, this course a self-paced, Web-based course specifically designed to get your brand new hires productive fast, with expanded chapters on territory management, spec ads, sales calls, and overcoming objections. It covers both print and Web ad sales.
Many newspaper groups and newspaper associations in the U.S. and Canada rely on this course to train their own new hires and has become the most popular way to get an ad rep up to speed and productive fast.

NEW! Read how a recent publisher used this new hires ad sales course to increase page counts by 200 for Nov/Dec after losing his ad manager and hiring a new ad rep.

Gain access to a comprehensive newspaper advertising sales course (or download printable/editable versions for an additional fee).

"This down to earth, practical guide to newspaper advertising sales is a must have for anyone selling newspaper advertising--by far the best newspaper sales training tool I have ever seen. It really increases ad sales immediately."
--Matt Miller, Advertising Director Pittsburgh, Observer-Reporter

See samples and find out more details here. This self-paced program is available online, as a downloadable PDF, or a customizable Word document.

At $495 for unlimited access for any new hire your newspaper brings on, you'll find it'll easily increase the productivity of each new hire tenfold and likely pay for the course with the very first sale.

"Just using the first few chapters that I've read helped me double the size of the paper...Your course is helping me get on the right track with contracts as well."
--John Patrick, Publisher, Alpenhorn News (CA)
"This is a great program! Well worth the money."
--David Moore, Publisher, Charlotte Media Group
Call (631) 477-2505 for more information.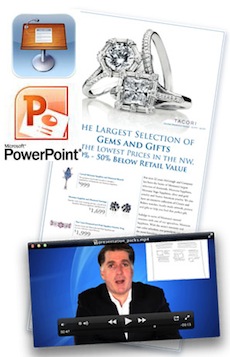 Presentation Packs are a fantastic, inexpensive way for an ad rep to close a Response Oriented Selling-style sale to a high-potential account with minimal work. We guarantee a return on your investment or Bob McInnis will personally step in and present for you via Web meeting. Here's how it works:
Every week, newspapers who subscribe to this service have access to everything needed to make a serious sale, more than 52 presentation packs per year. Read more.


While we're one of the U.S.'s largest trainer of in-house creative services and ad production teams (through our Response Oriented Selling course), if you happen to need to outsource your ad production department but concerned your ad staff and advertisers will resist due to the quality, cultural, and communication issues associated with many services, we can help there, too.

Through a unique partnership with the oldest ad production outsourcer and world's largest trainer of production and creative service departments, we've developed an affordable but high-quality second-generation print and Web ad production service called DesignYourAd.
For the same cost savings of typical ad production houses, you'll get access to a huge staff of agency-quality designers trained in our advanced design and sales techniques, including our Response Oriented Selling course.
This production service is part of a leading 27-year-old ad agency with state-of-the art traffic and quality controls.
Our work is spectacular, created overnight, and waiting in your ad reps' inboxes the next morning. Need to change something before it goes out to the advertiser? Changes are free and take less than two hours.

All this at typically 40% less that your in-house production department.
We'll even teach your ad staff how to sell the ads, including size and frequency. And we provide extensive live and Web-based training for your ad reps to help them succeed.

If you're planning on making this move, or just looking for help with your overflow work, contact us and we'll show you how you can make this a change for the better.

From a 90-minute session on "The largest roadblocks to selling more advertising and how to eliminate them" to all-day "sales camps", Bob McInnis is a regular at state, national, and international newspaper conferences. He's spoken at the American Press Institute often. Learn more...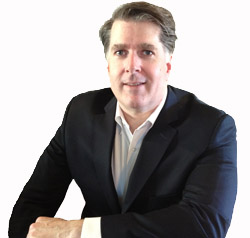 Bob McInnis, Principal
Phone: 631-477-2505
email: mcinnis@ads-on-line.com
You can also learn more about Bob McInnis' experience in the newspaper industry or visit his blog.